From Danish ES16 we have recently tested, among others, PRO Rainmem jacket, a wind and water resistant jacket suitable for temperatures from -5 – 13 degrees according to the manufacturer.
We have tested it thoroughly this autumn under changing weather conditions.
Design and details
PRO Rainmem jacket is currently available. in 3 colours, black, green and the brown tested here, in terms of size they range from XS to XXXXL, so there is a size for everyone.
The material is primarily windproof, but there is also a waterproof membrane – with that said, it is not 100% waterproof, but water-repellent. This is the compromise in order to maintain good breathability in the material - but it can still cope with light showers, but if you have to go out in heavy rain, you should wear a "real" rain jacket. Inside, it is lined with soft fleece, which also helps to provide a good insulating effect.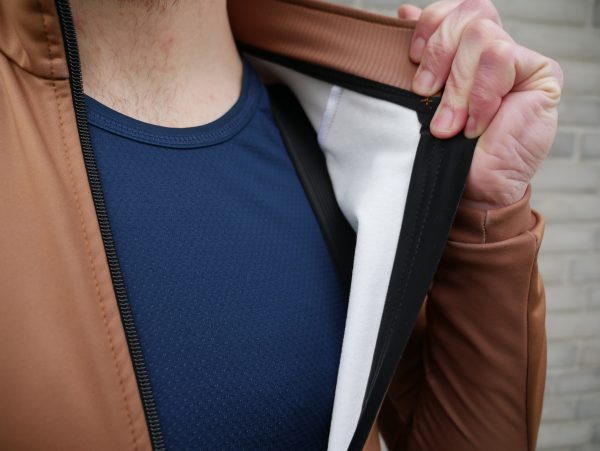 The jacket has a full zip at the front, classic ends at the sleeves and a high collar so the neck is protected. Around the waist, there is an elastic edge with a silicone print on the inside, which helps to keep the jacket tight around the waist, so that it does not slide up. At the back, it is extended to provide optimal protection of the lower back against splashes on wet days.
A different and slightly thinner material is used on the underside of the sleeves to optimize breathability and ventilation.
On the back there are 3 open pockets for storing energy, hose, pump and the like. The pockets have an excellent size and a good depth - the latter means both that you avoid things falling out, but also that there can be a little far down at the bottom of the pockets. In one pocket is a small carabiner where you can hook the keys, but I still miss a pocket that can be closed with a zip.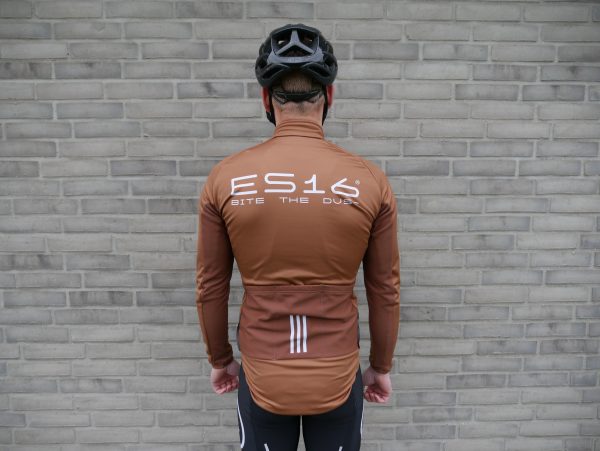 Racefit – in all kinds of weather!
PRO Rainmem Jacket is racefit, which means a tight fit - both at the sleeves and around the upper body. If you don't like the tight fit, or if you need a few layers underneath, you can go up a size compared to your normal size.
I have tested the PRO Rainmem Jacket in size S and that size is suitable for my 65 kg. distributed over 175 cm., if you like the tight fit!
The sleeves have a perfect length and the same at the waist, where the "flap" at the back protects the rear from mud and water on the wet and muddy trips.
The jacket has been tested primarily on gravel tours and in temperatures from around 3-4 degrees to 12 degrees. In my opinion, they are best suited for use in temperatures below 10 degrees - at least if the heart rate is high. The breathability is excellent, but on intense rides with temperatures above 10 degrees it gets a little too warm for me.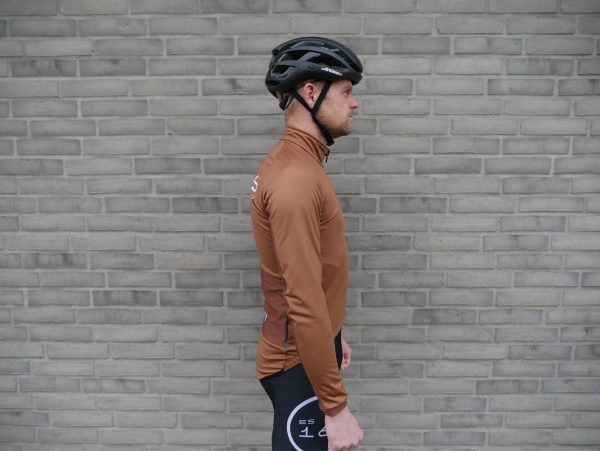 Conclusion
PRO Rainmem is a fairly versatile jacket that can be used for a large part of the winter, the material is not super thick, so you can adjust even with layers underneath, depending on the outdoor temperature.
The fit is good and the protection against both wind, weather and precipitation is excellent. In temperatures down to around freezing, I can personally get by with a regular long-sleeved baselayer underneath!
Delicious quality, good fit and nice design characterize this jacket, which most people who are into racefit will feel comfortable in.
Price and availability