From Danish ES16 in recent months we have tested their long cycling pants for autumn and winter use. Elite Roubaix is ​​the name of the model and in fact it is, at the time of writing, the only pair of long trousers in their range.
Pillow, or not?
ES16 offers this model in two versions, where the only difference is whether or not there is a pillow inside, the version we have tested here is without a pillow.
Personally, I prefer my long cycling pants without a pad, so I can wear my favorite bib shorts with a pad underneath. It provides both better protection and I think that a pair of regular bib shorts fit better in the crotch region than a pair of long cycling pants, here I often find that the pad sits a little loose and doesn't stay in place like with a pair of classic bib shorts.

Whatever you prefer, the Elite Roubaix is ​​available in a version that suits you.
Roubaix protects you
Elite Roubaix is ​​made of so-called "thermally insulated roubaix" material, which provides good protection against the wind, although it is not waterproof, but does have water-repellent and insulating properties. Inside, they are lined with soft fleece that contributes to both warmth and insulation.

In terms of size, they range from S -> XXXXXL – so all body types are catered for, at the same time they are unisex – so both men and women can use them.

The upper part is in mesh and the braces are flat, this makes it easy to get rid of the heat and then a pair of braces in mesh can be stretched quite a lot so that they can keep the trousers well in place - without chafing at the shoulders. Flat seams are also used everywhere for minimal irritation.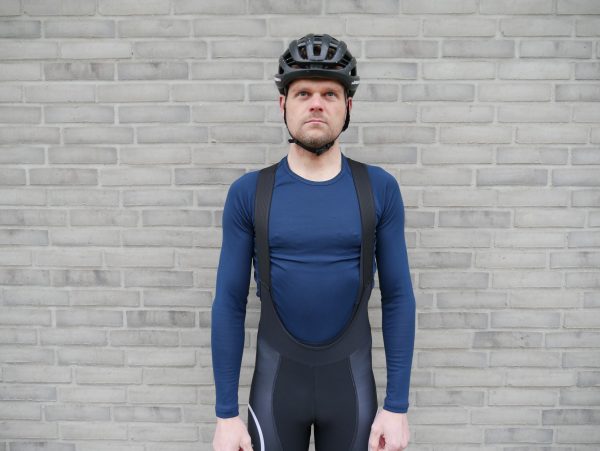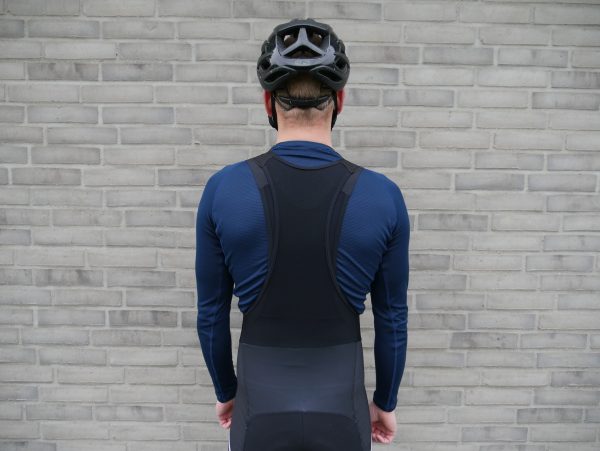 At the feet there is a zip so that the trousers are somewhat easier to put on and take off.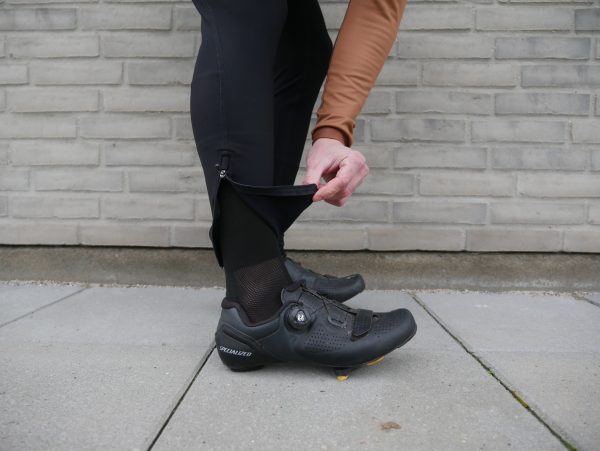 On the back there are a few small reflective elements, while on both thighs the ES16 logo is printed in white.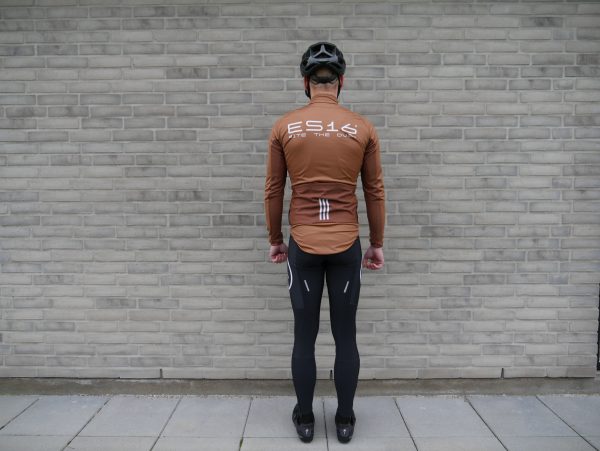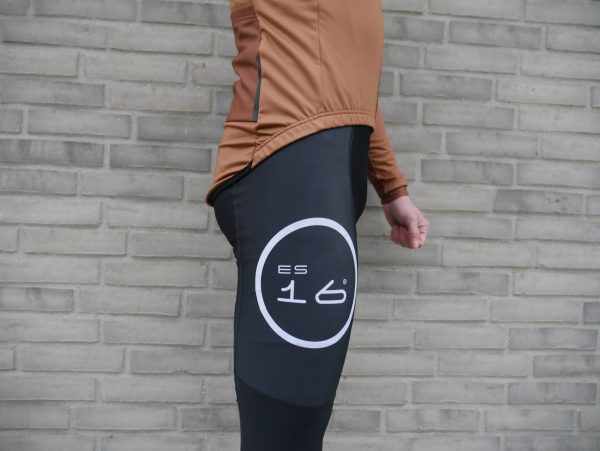 I have tested the Elite Roubaix winter cycling pants in size S, which is the right size for my 65 kg. distributed over 175 cm. They fit snugly, as they should, but still have plenty of room for a pair of bib shorts underneath - in addition, the material can be stretched quite a lot, so they will adapt to the individual rider to a large extent.

They have been tested in mixed weather conditions, both on mild days as well as windy and cold days - and they handle it all. I haven't had any problems keeping warm until now, when we have "only" hit the freezing point, on the other hand, it's typically not my lower body that freezes either, but rather my hands and feet. The material provides good protection against wind, and light rain and splashes, which they have been exposed to on occasion, can also be used for UG.
Conclusion
Elite Roubaix are a pair of really comfortable "overtrousers" for the cold and tiring days on the bike. The fit is good, the material feels nice and they provide the protection expected - there's not that much nonsense! The design is quite classic, which I see as a plus, because then they match the rest of the cycling wardrobe.

The normal price is NOK 699 for the version without a pillow and NOK 799 for the version with a pillow, which puts them somewhat in the "middle segment" in terms of price and I think you get really good value for money.

In short – a pair of classic long cycling trousers in the right material, with a good fit and at a pretty sharp price!
Price and Availability