Cycling clothing tests from independent media
AOC tests cycling clothing from ES16
BY JEPPE TOLBØLL / PHOTO: UGGI KALDAN/ALTOMCYKLING.DK
The story behind ES16
ES16 is the Danish cycling clothing brand founded in 2016. The clothes are produced in Europe at the best factories. All factories are carefully selected and tested. At ES16 we put great emphasis on quality and factories that comply with the strictest environmental requirements.
"I spent a few years to find the right suppliers, so that in 2018 we have the quality I want for team clothing, at a fair price and reliable delivery time"
- says the owner of ES16
ES16 makes cycling clothing for cycling clubs, associations, professional teams, cycling networks, cycling races, companies or other groups who love cycling, but of course also sells their clothing in bulk on the website.
At the moment there is a 4 week delivery time from design final approval, but of course the delivery time may change as we approach the high season in spring.
ES16 Elite Bib Shorts
I've cycled well over 400km with the ES16 bib shorts and I haven't noticed the padding at all. That's a real positive. On the very first ride I could feel it was a brand new pad, it was a bit "weird" to sit on, but after I had the bibs in the washing machine once, they were really good. In general, it's always a good idea not to ride far in a pair of bibs that haven't been washed.
The bibs also passed the indoor test, where you're usually a bit more static than out on the road. Two hours on the home trainer in front of Zwift was no challenge!
They are made of classic lycra, with good elastic capacity, and I'm not the smallest rider, so it's also nice that the bibs are cut for a Scandinavian butt, and not a narrow Italian model. I tried a size XL, which fit me and my slightly over 90kg perfectly.
The ES16 Elite bibs have a really nice finish to the legs, which I personally really like. The elastic finishes tightly around the thigh, without being uncomfortable and making marks.
After 5 washes there is still plenty of "tension" in the elastic, so that bodes well for long term durability.
Overall, these are a really nice pair of bib shorts that I could easily imagine running a whole season in.
ES16 Elite Jersey
I love the jersey. Of course, it helps that the colors of the test jersey, really appeal to me, but beyond that, it fits tight, in all the right places, which is how I like my jerseys. There shouldn't be any flapping of course, because imagine if you lost speed because of it! ;)
However, there was one thing that teased me. The jersey ended very tight in the neck when I tried it straight out of the bag. So my immediate thought was that it was a dealbreaker, at least for me. But after washing the sweater, it fit perfectly, so I should just stick to my own advice. Wash your cycling clothes before you ride in them for the first time and you'll get the best experience.
What actually surprised me the most was that here was only ES16's 2nd best jersey. In addition to the Elite, they have the big brother Pro, and the little brother Active. However, Thomas was able to tell me that there isn't a huge difference in the material selection for the Elite and Pro either, but there is a big difference in the cut.
The Elite has nice cuff ends on the sleeves that fit snugly, and don't seem to get loose either. The front material doesn't stretch that much, on the other hand it breathes well, the side panels are really stretchy and it gives a really good fit.
There are the classic 3 pockets at the back, with a little "hook" in one of them, so you can attach for example your mobile (in cover with staple) or wallet, and other important things, a very nice little detail.
For the price, the shirt really wins my heart! You just have to wash it before use, maybe! ;) I tested a size Large, and it fits tight, in just the right way.
ES16 Elite Jacket
The jacket is the garment I tested the least. During the testing period, simply because the weather was so warm, the jacket was too warm. So I managed to test it 3 times, and 2 of the times I had to zip it up to avoid sweating to death.
So on that account at least you can say that it's warm enough for 13-15 degrees for a long time, but that's also when I usually ride in short sleeves, with loose sleeves and wind vests. The one day I got to try it in its rightful place, it was 8-9 degrees and a hell of a windstorm, and it only made for an hour's roll.
But I didn't freeze, and it took just about the beating I'd expect from a jacket like this, which I'd typically wear in the spring and fall, or if summer ever got below those 10-12 degrees again.
The fit was pretty nice, but I personally wouldn't use it in races as it didn't fit tight enough, but I don't think it's made as a race jacket either. I also tried a size Large here.
Conclusion
The garment surprised me positively, and I actually had to write to ES16 to make sure it was just the Elite series I had tested and not their Pro series they had sent.
You can buy a complete club set for 1287 kr, which I think is a very sharp price for a set of really good clothes.
You can see some of ES16's different designs at www.es16.dk where you can also find the contact form for their design department who will certainly be happy to have a chat with you, about team clothing.
Test of ES16 on cykelstart.dk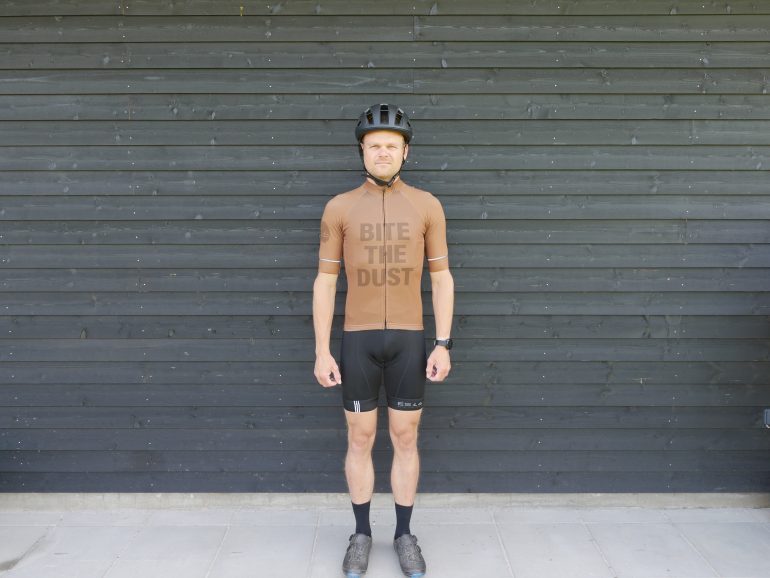 Danish ES16 is now well known in Denmark, and probably especially because in a short time they have many customers who use them for team clothing, both companies and cycling clubs.
However, ES16 also have a pretty extensive range of their own designs, everything from jerseys, bibshorts, jackets and more.
This time we had their Elite Jersey and Pro Bibshorts for testing, the Elite is "mid-range" and the Pro is their top model.
ES16 Elite Jersey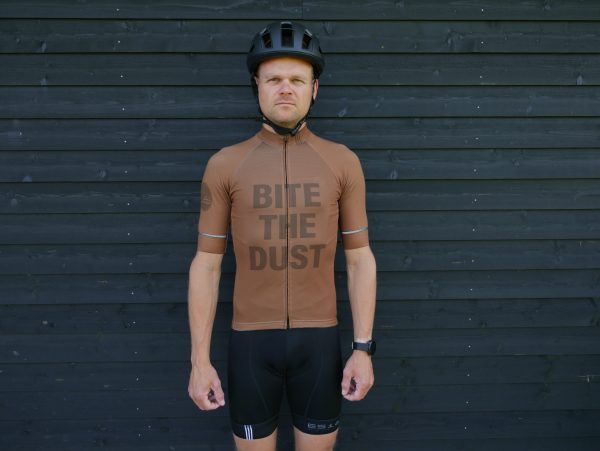 As mentioned, the Elite range is ES16's mid-range range, but there are several nice touches nonetheless. The material is 100% polyester, which means the material is lightweight, breathable and dries quickly when wet with sweat.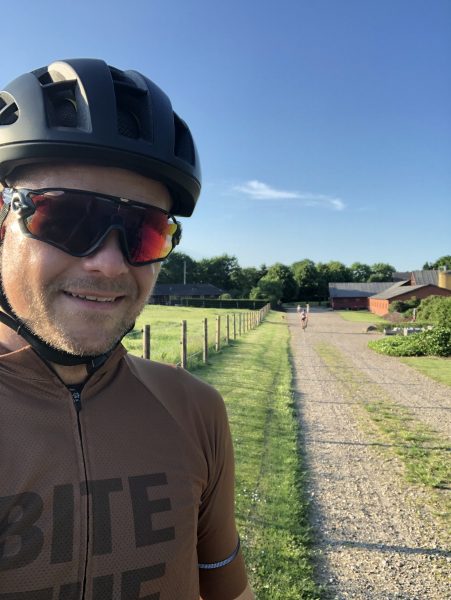 The model has a full-length zip, elasticated and laser-cut cuffs for a super-tight fit, and elastic around the waist with silicone print on the inside to prevent the jersey creeping up. Reflective thread has been used at the sleeves along the flat seams, a rather clever detail to increase visibility without having to plaster the jersey with reflective material. Along the sides are mesh panels to optimise breathability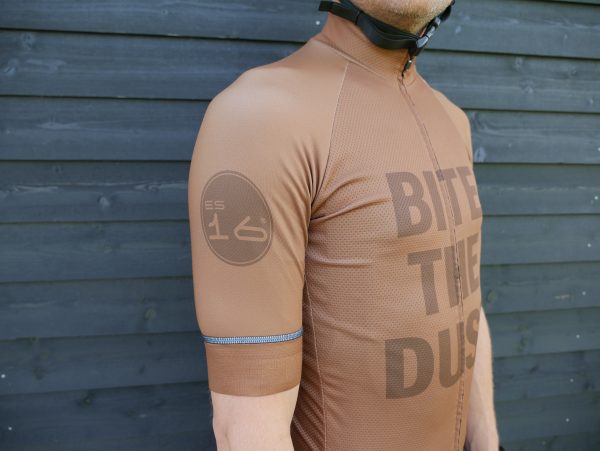 At the back of the jersey are 3 classic pockets, and as usual I'm missing a zippered pocket. However, the pockets are a nice size, and hold your pump, energy and anything else you might need to carry on the go. There are also a few reflective details on each side of the jersey for increased visibility.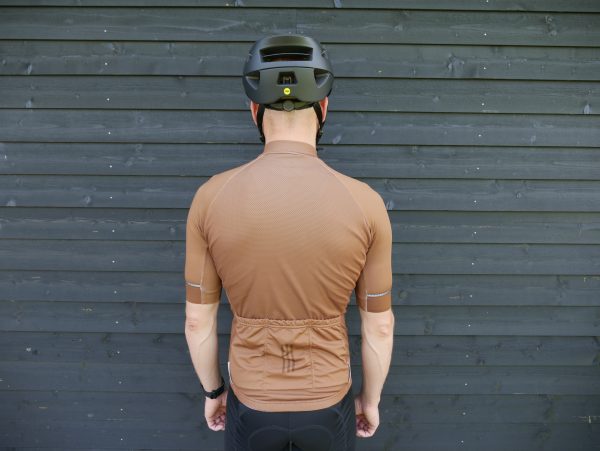 The jersey has been tested in size. XS and that size fits yours truly pretty well at 175 cm. and weighing 65 kg., it's not skin-tight but has a comfortable fit. The jersey is comfortable to wear and the cuffs work really well, while the silicone band at the waist keeps the jersey in place so it doesn't creep up. The jersey is mainly used in good weather, ie from 15 degrees and up, and here it does brilliantly! There is not much "protection" in the material which is relatively thin, on the other hand it is easy to get rid of the heat and get some ventilation in the jersey via the panels in the side. One clever little detail is that in one back pocket there is a hole through to the inside of the jersey so can pull a cord for ex. headphones that way.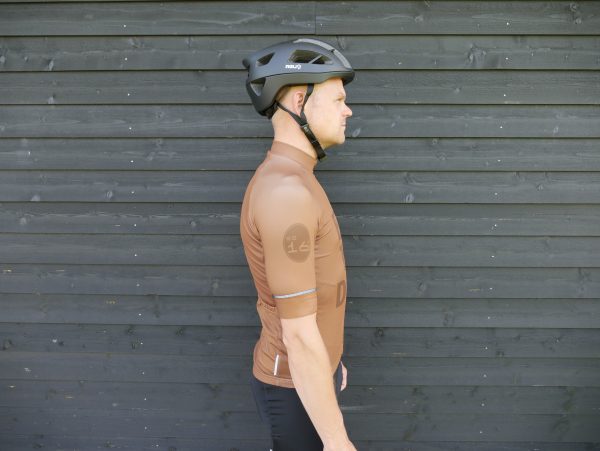 ES16 Pro Bibshorts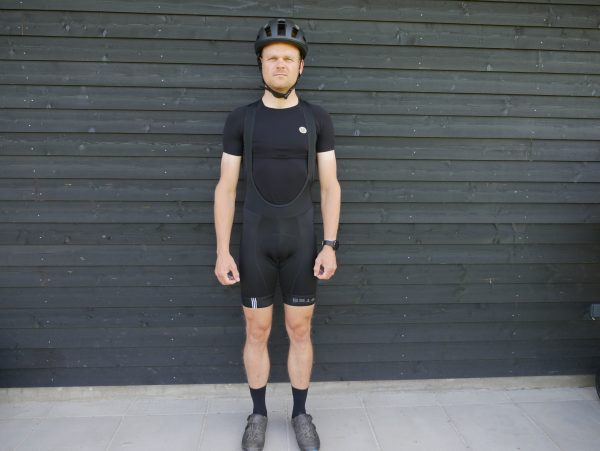 The Pro Bibshorts are the second best in the ES16 range, second only to the Pro Team bibshorts. They are designed for those who want high quality and good comfort, typically those who spend many hours in the saddle every week - and where it is less important whether they cost 300 or 1000, comfort and fit are much more important.
Pro Bibshorts are made of so-called Power Lycra which is super stretchable and with compression. The seams are naturally flat to minimise any irritation and the top is made with flat straps that don't crease and a mesh back for optimal ventilation and breathability - just as it should be.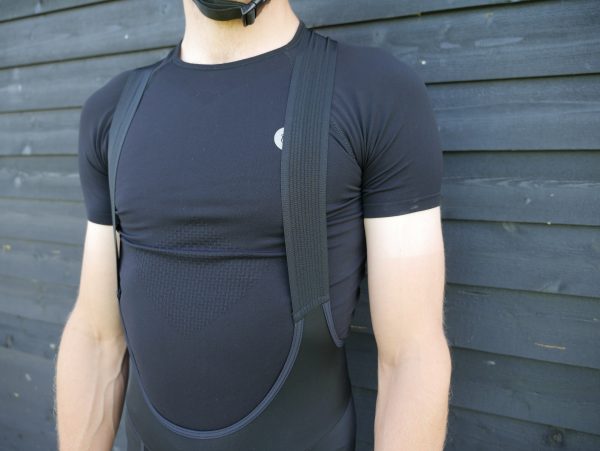 The cuffs at the thighs are wide laser-cut elastics with silicone print inside, keeping them in place and preventing them from sliding up, at the same time they fit all tight - so you avoid an unsightly "edge" if you wear a pair of trousers with long legs. One thigh has the ES16 logo printed on it, while both have small reflectors on the sides of the legs.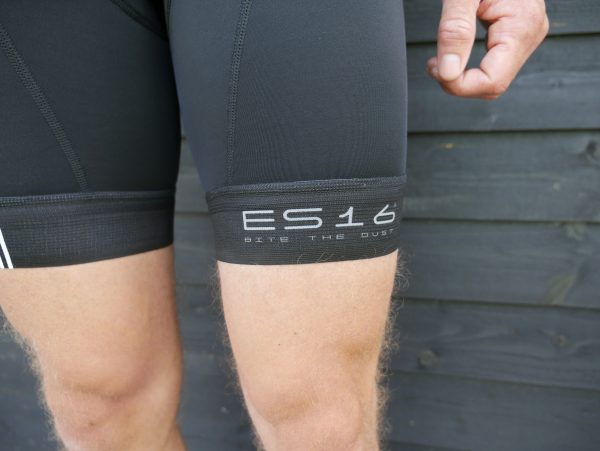 Inside the Pro Bibshorts is their Zoom X pad, a good pad that is quite flexible, yet firm enough to provide good support/support on those longer rides. The pad is divided into different zones of varying thickness and my experience is that it works really well and provides nice support for both MTB, gravel and road. The pad fits snugly around the crotch, as it should, if you buy the right size. I started out with a size. M. and here I found I couldn't really get the pad to fit - I got them swapped to a size. S and it was just the right size for my 65 kg. spread over 175 cm., here the pillow fits exactly as it should - and stays there during the whole trip.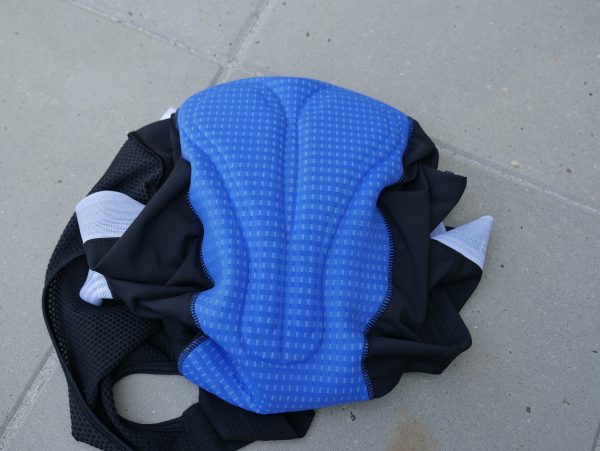 The ES16 Pro Bibshorts are super discreet, but with nice details like flat suspenders, mesh back and laser cut finishes at the thighs. Add to that a great pad that provides the support you need whether you're running, or on a long ride - there's really nothing to put off on them!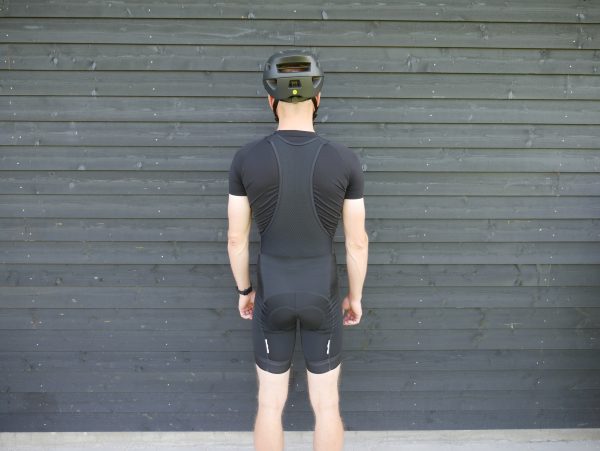 Conclusion
ES16 have once again delivered a set of high quality cycling clothing and where priced right! 899,- for a good pair of bibshorts most people are happy to pay - yours truly included and here you get a discreet pair of bibshorts in a really good quality and with a really nice fit. The jersey also has several nice details, such as the laser-cut ends at the sleeves, silicone print in the waist and access to cable inside the jersey - add to that that you can get it in some designs that stand out a little from the crowd.
Overall, I can only recommend the set, here you get good value for money and cycling clothing of high quality for good comfort for him / her who likes longer trips on the bike where there are slightly higher demands on comfort.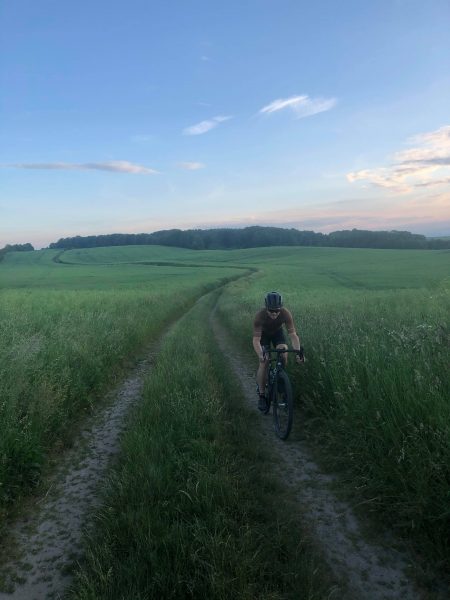 Price and availability
ES16 Elite Jersey: 499,-
ES16 Pro Bibshorts: 899,-